The 24th Graphic Expo 2019, a much-awaited yearly event and trade show among creatives, businessmen, top suppliers, industry professionals, and entrepreneurs, was held last June 6 to 8, 2019 at the SMX Convention Center, Mall of Asia, Pasay City. Having an overall theme of "Connect. Collaborate. Cultivate." the creative imaging, signs, and printing expo brought together several of the biggest names in the advertising, printing, and digital technology industries.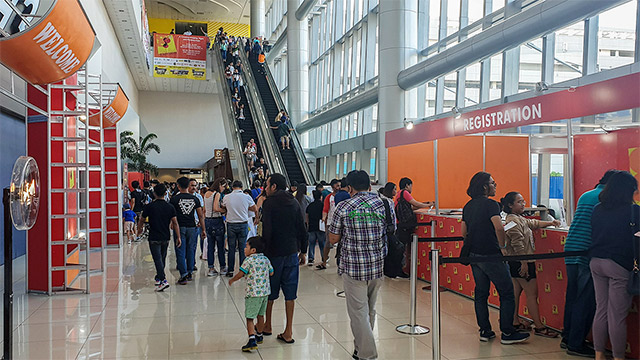 The entire convention center was occupied by numerous booths showcasing the latest equipment and technologies to this date—from digital printing equipment, computer hardware, photo exhibits, animation, and video editing services, web content development, electronic signages, out-of-home advertising, and many more. Simultaneously, talks and seminars on the most recent marketing trends, graphic design, video and photo editing, and branding were conducted by key industry players.

The event had truly been a center of creativity, innovation, and execution, where ambition met artistic collaboration. In addition to this, the expo allowed exhibitors and entrepreneurs to network and exchange ideas on how they can work together to make their businesses grow.

Attending their first expo as a brand that supplies state-of-the-art LED panels and provides high-quality digital display technology, Summit Outdoor Media drew crowds with their bright and eye-catching LED boards and stunning visuals. This hardly comes as a surprise as the company has always sought to be at the forefront of the outdoor media industry. Aside from having tremendous reach with their strategic site locations, their LEDs also make use of some of the industry's most advanced technologies. For instance, their screens are specifically designed to project more vivid colors without being glaring to sensitive eyes.

Mostly only known for their billboards and display ads, the brand has recently added digital advertising and hardware retailing to their list of products and services. Their decision to participate in this year's Graphic Expo had a lot to do with increasing brand awareness of Summit Outdoor Media's digital platform and equipment.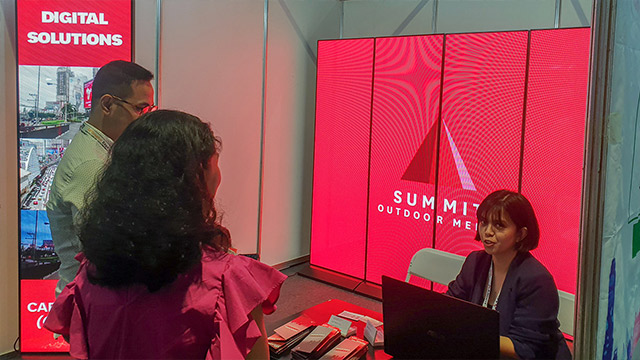 "We want to let our audience know that we're actually selling our hardware—that they can buy it and do the ads by themselves or even as a business," says Menard Medina, head of Summit Outdoor Media's Digital Arrays team.

Through the years, Summit Outdoor Media has made a name for themselves as one of the advertising industry's top players when it comes to producing creative, relatable, and highly impactful display ads. Today, digitally speaking, the group not only offers advertising spots to their clients, but also equipment rental or selling, maintenance, and even content generation and marketing.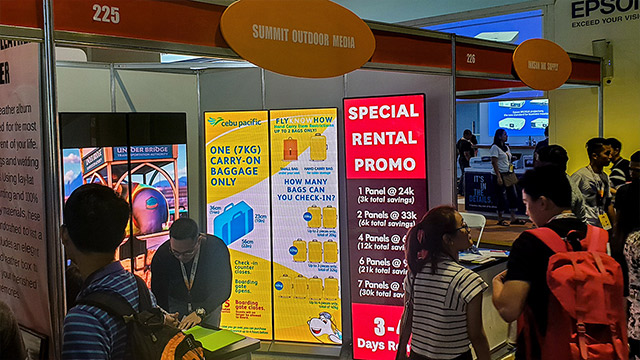 "We also want to be able to provide for clients who are interested in switching from the usual billboard ads to full-on digital ads, which are much more engaging and interactive," explains Alex Aguilar, Multimedia Officer of Summit Outdoor Media.

At present, the Summit Outdoor Media group has LED boards installed in strategic locations with high consumer traffic such as EDSA Guadalupe, Robinsons Forum, Galleria Corporate Center, and URC C5 - Southbound among many others. It continues to expand its reach—both indoor and outdoor—and find ways to create meaningful content for its clients.

In an age when there is a constant influx of information, the best way to stay on top is to explore new ways of connecting with consumers. This is mainly the reason why creative and advertising industries keep evolving and remain versatile in promoting their brands. The road to digital transformation is not too far ahead and making a difference in today's marketing scene is now more possible, so to speak, with the new advancements in technology. 

Learn more about Summit Outdoor media when you visit their website.  

PHOTOS: Summit Outdoor Media