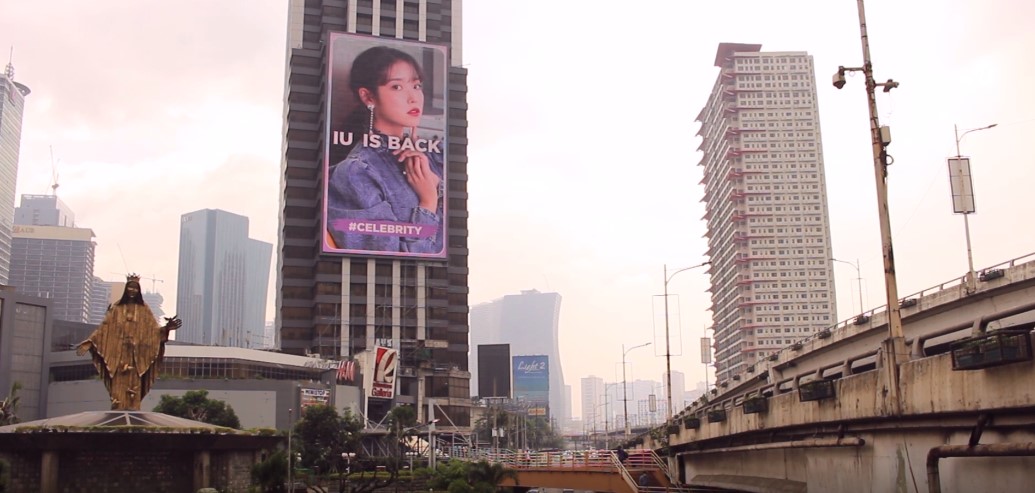 Photo by Summit Outdoor Media.
In South Korea, it's a fan tradition to organize multiple projects in celebration of their ultimate bias' birthday. Some of them make meaningful donations to charities, hold cup sleeve events, and place ads in subways, buses, or on the street. If you're wondering if you can also put up birthday ads here in the Philippines—you can, and it's in the form of billboard placements!
Billboard ads, or LED advertising, have a lot of advantages: First, there's high visibility. These ads are huge, so you can see them even if you're miles away from the site! Don't you just love seeing images of Korean stars lit up along EDSA whenever you pass by?
Second, this type of digital execution reaches a wide number of people, especially if it's placed in a strategic location. This means that the higher the traffic, the more the recognition for your faves! In fact, there are almost 700,000 vehicles that pass by the Guadalupe Bridge in Mandaluyong—so just imagine how many of them are going to appreciate your bias and efforts. 
If you're planning to go all out for your fave K-pop idol or K-drama star, Summit Outdoor Media is ready to help you in celebrating your bias' special day. 

Apart from birthday ads, you can also promote their comeback and new album. So far, the Korean celebs we have advertised include BLACKPINK's Jennie, IU, BTS' J-Hope, and BTOB's Changsub. 
Here's a step-by-step guide on how to book a billboard placement:

Step 1: Plan your airing date.
It takes three working days upon submission before an ad is aired, so it's best to plot everything on your calendar. Did you know that you can actually have different material versions airing on one screen through Summit Outdoor Media? You can let us know if you prefer to have a specific material aired during the daytime and a different one at night!
Step 2: Choose your billboard site and size.
There are five locations where you can place your ad: EDSA Guadalupe, EDSA Forum, EDSA GCC, C5 Northbound, and C5 Southbound. You can also air your material in two different locations at the same time. Yes, go and let the world know—Metro Manila, rather—how much you love your bias! For more information on sizing and location, you can click here.
Step 3: Check your budget.
If you have the entire fandom celebrating with you, you can discuss how much you're going to allot. Note that rates are flexible and it differs on the number of spots and which sites you would like your ad to be aired.
Step 4: Send an email to Summit Outdoor Media.
All set for the big day? Go and reach out to us at SummitOutdoor@summitmedia.com.ph and have your ad placed! You can also ask us questions in case you want to clarify anything. A contract will be given after this, and then you can send us your material and payment. Once everything is settled, our team will schedule the airing for your ad.
Step 5: Enjoy seeing your bias on the big screen, literally.
We will be sending you monitoring photos once the materials are already uploaded on the sites. You can also visit the locations so you can see them live and just bask in that happy feeling. Don't forget to take selfies with your fellow fans!
This article by Hanna Tamondong originally appeared on Cosmo.ph. Minor edits have been made by the Summit Outdoor Media editors.