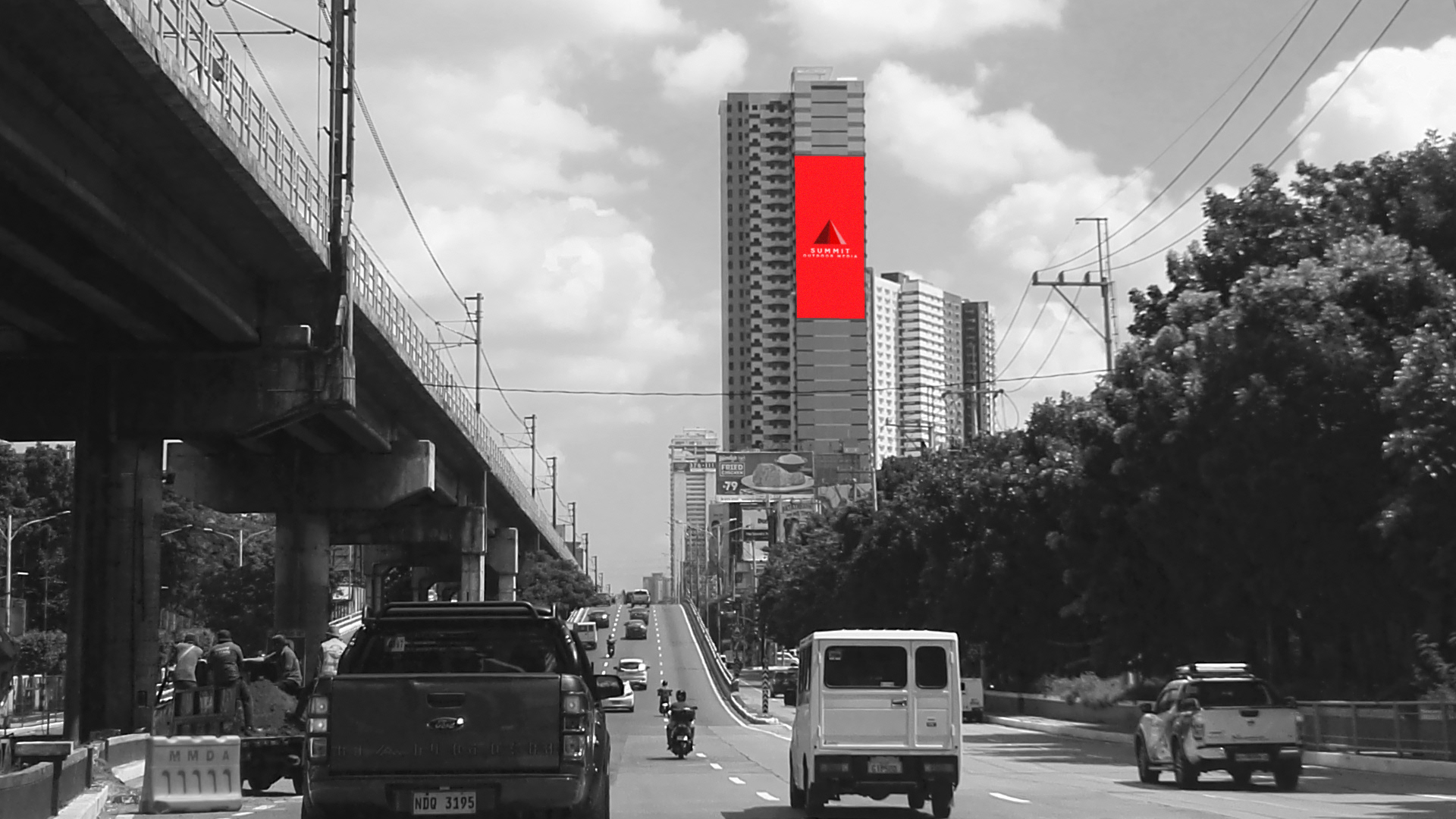 Strategically located along EDSA Cubao, EDSA Sentinel's 126.6 ft(H) x 47.2ft(W) LED screen gives motorists and commuters a clear perspective and unobstructed view of the site. 
This is a welcome addition to Summit Outdoor Media's LED Network which now covers three sites along EDSA and two along C5. These strategically located screens allow maximum exposure for brands who want to achieve massive reach and generate brand awareness and recall.
With Summit Outdoor Media's latest technological innovations, dynamic and contextual creatives like weather triggers, time and day sponsorship, roadblocks and simulcasts can easily be executed within SOM's LED screens.
Summit Outdoor Media also provides data driven solutions to clients. Vehicle recognition cameras and Iot devices are installed in the sites to give clients real–time traffic data and audience insights within the LED screens.
The Sentinel LED Screen and its high vertical placement contribute to the overall visibility and clarity of the media being presented, which allow it to be seen from far distances. The video below showcases the perspectives of motorists utilizing the highway and passing by the busy streets of Ortigas to North EDSA.
Summit Outdoor Media is indeed very excited to share the latest addition to its iconic LED billboards.
"The long wait is over. With Sentinel's very strategic location and being the biggest LED screen so far facing northbound EDSA traffic after Ortigas, Summit OOH is confident that it will be able to serve and provide clients that most

 

sought

-

after media coverage targeting the audience going to EDSA North." 

- 

 Mr. Norman De Leon, Managing Director of Summit Outdoor Media

 
These are only a few of Summit Outdoor Media's offerings. There are a myriad of effective and creative ways Summit Outdoor Media can help advertisers and brands in their outdoor campaigns. To learn more about them, click here.